Click Here Fun Pages...Fun Mazes Click Here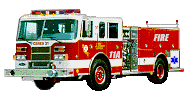 What comes off as entertaining and fun today may save a life in the future
Audience Photo
The audience is encouraged to cheer on our firefighters in training throughout the show as our event becomes a friendly competition between the firefighters.
Volunteers get to be the firefighters in our show
Print and color the PICK ME POSTER or create your own....to help get in the show
Our Volunteers get instructions from Chief Neal
Our volunteer firefighters respond to the simulated fire call
Standing room only crowds are common
Bleacher seating is requested, for best viewing.
Audience ready for the surprising Fire Tower Shot
It's No Low Rider...It's our Custom, child size, Fire Truck.
.....NEW FIRETRUCK 2016 SEASON.....

Nobody is left out, at the end of the show all are invited to practice
"Crawl Low..Under Smoke" through our smoke rescue building and explore our fire truck and show props.

Visit the contact us page for booking information.
Neal Snyder, Firefighter Show

Email: firefightershow@gmail.com

Phone 352-409-8484